Overview
Microfinance refers to entire flexible structures by which a wide range of financial services are delivered to the active poor on a sustainable basis.
The provision of funds in form of micro loans empowers the poor to engage in productive economic activities which can help boost their income level, improve their standard of living, and thus alleviate poverty in the economy. In order to enhance the flow of financial services to small and medium enterprises in the country, the Federal Government of Nigeria launched the Microfinance Policy, Regulatory and Supervisory Framework on December 15th, 2005. The Policy was to address the problem of inadequate access to broad range of financial services on a sustainable basis by the economically active poor and low income groups.
However, the policy has not satisfactorily achieved this purpose. The Microfinance industry had been contending with such challenges as inadequate capital base, weak corporate governance, ineffective risk management practices, dearth of requisite capacity and mission drift.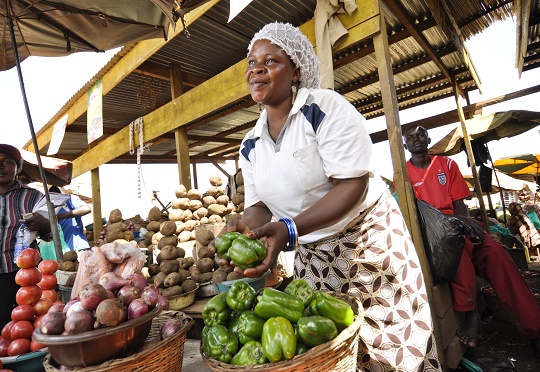 This situation recently prompted the Central Bank of Nigeria to make various moves to correct the anomalies in the industry, one of which was the revoking of operating license of terminally distressed MFBs. The Apex Bank had also in October 2018 released a circular with which it announced an upward review of the capital structure of the three (3) categories (Unit, State, and National) of Microfinance Banks in Nigeria. The circular noted that institutions that meet the new capital requirements and demonstrate strong corporate governance in their operations would be allowed to open account with the CBN Office within their state of operation. Such Institutions would also be channels for micro funding activities of the CBN and the Development Bank of Nigeria to the target groups.
It is therefore imperative for new and existing microfinance banks to prepare themselves with the required knowledge and skills that will enable them to launch and key into these outstanding opportunities that lie ahead; some of which includes access to discount windows, strong capitalization and its enablement to create robust access to financial services for low income groups to carry out economic activities.
Microfinance is known to be a veritable access to financial activities which helped to turn around the economies of most emerging Asian countries – India, Malaysia, Philippines, Bangladesh, Pakistan etc., and many African countries like Uganda and Kenya. In view of this, there is no justification while Microfinance should not thrive in Nigeria if not for the dearth of knowledge, skills and the right attitude to practise it appropriately.
It is against this backdrop that Boaz Management and Financial Strategies limited (BOAZ), one of the earliest Microfinance Consulting Firms in Nigeria, having vast experience in establishing, nurturing and re-engineering of many Microfinance Banks /Institutions, has restructured its Microfinance Consultancy Unit to a full-fledged MICROFINANCE INSTITUTE to further render services that will upscale the competencies of Microfinance Institutions in Nigeria.
Boaz was duly accredited by Central Bank of Nigeria (CBN), Nigeria Deposit Insurance Corporation (NDIC) and the Chartered Institute of Bankers of Nigeria (CIBN) as Microfinance Training Services Provider.